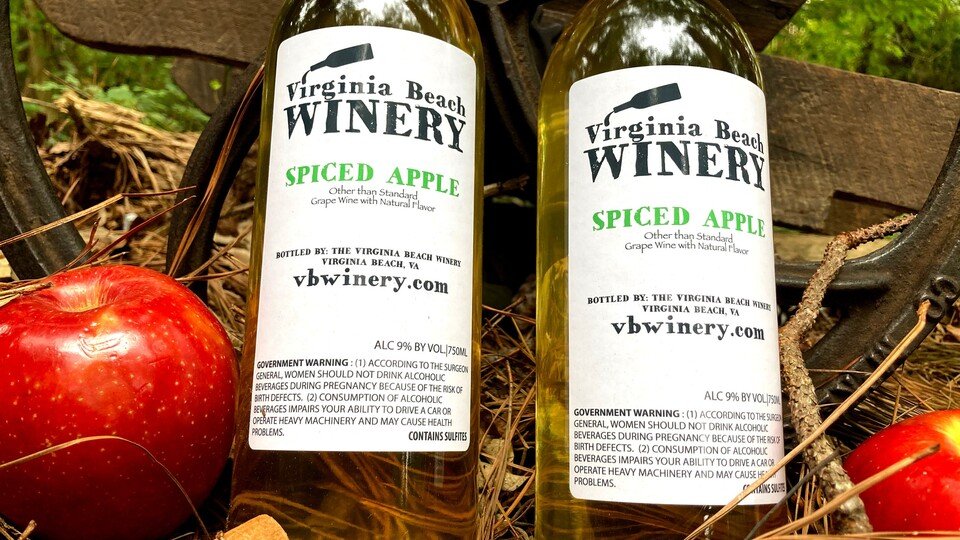 Oct 28, 2022: 12:00pm  -  Oct 28, 2022: 9:00pm
Stop by the Virginia Beach Winery for $5 wine tasting 7 days a week from 12 to 5pm ( 12 to 9pm on Fridays )!
Sample 6 wines ( or 4 wines and both slushees ) of your choice ( from what we have in stock ) and purchase more samples if you'd like more!
Find something you like?! Purchase by the glass or bottle, and snag a table or spot at the bar. We'll have wine slushees on tap too!
You're welcome to bring your own snacks and food too! Plus we offer a 10% discount when you buy from Foodies next door.
We're here every week with delicious wine and fun!
Delivery ( free within 10 miles ) and scheduled pickups available every day too at https://store.vbwinery.com!
Today's Tasting List
Choose 6 wines to taste when you do a $5 wine tasting.
Open noon to 5pm every day!
Event Date
2022-10-28T12:00:00-04:00
End Date
2022-10-28T21:00:00-04:00