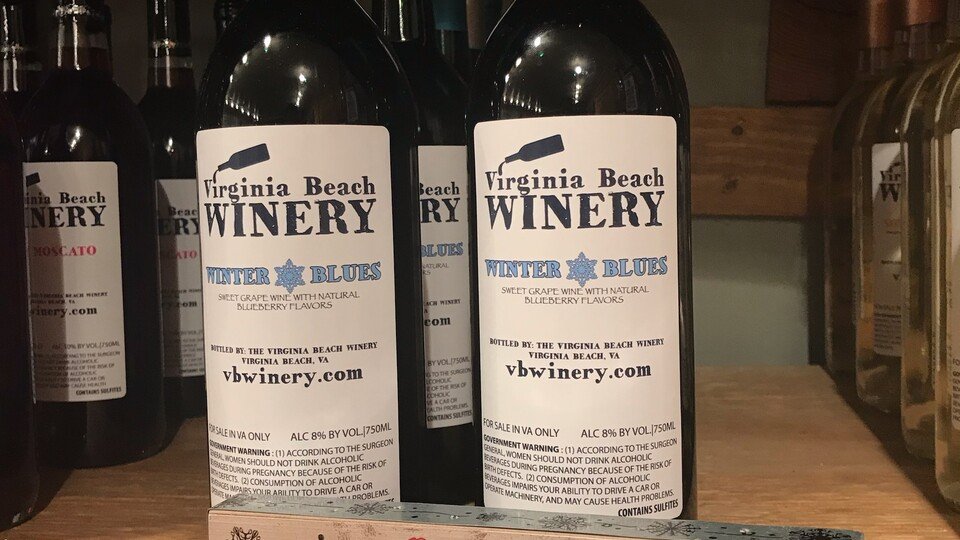 All these dark cool nights got you down for the Holidays?! Maybe you even have the "Winter Blues"?
Well then stop by the Virginia Beach Winery this weekend for the release of our new "Winter Blues" blueberry wine and brighten your spirits!
We can't control the weather, but we can give you some darn good wine to weather it. ????
We'll have 6 wines this weekend:
Riesling ? ( IT'S BACK! )
Pirate Blend ?☠️
Carménère ?( IT'S BACK! ) - Read More
Red Moscato ? 
Son of a Peach! ?? - Read More
Winter Blues ❄️
There are a few bottles of Pinot Grigio ? and Red Zinfandel ?❤️ ( Read More )️ on the shelf as well!
Stop by this weekend for free wine tasting and don't forget to check out our new Wine Totes ❤️???☠️?❄️.
Merry Christmas and Happy Holidays!
Last modified
Thursday, December 20, 2018 - 15:35pm