This weekend at the winery!
Friday, June 29, 2018 - 11:44am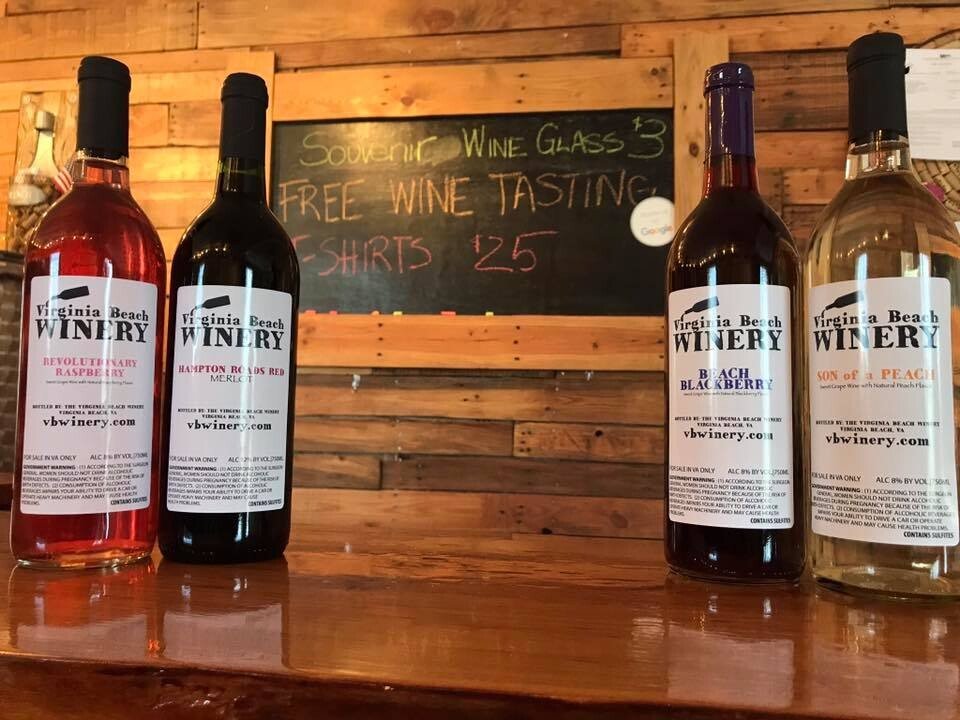 We have an awesome lineup again this weekend!
Lips by Stephanie will being joining us tonight ( Friday, June 29th ) with her beautiful LipSense products, and Saturday ( June, 30th ) we'll have Tierra's Jewelry Box with some beautiful Paparazzi jewelry AND free cake samples brought to you by Nothing Bundt Cakes!  What an awesome weekend!
Doors open tonight ( Friday, June 29th ) at 4:30pm, and this Saturday & Sunday at noon!  Come stock up for Independence Day!
Sign up for our events on Facebook here ( https://www.facebook.com/pg/vbwinery/events/ ) or just stop by!
We have 5 wines to taste this week and you can taste them all!
Carmenere 🍷- Read More
Pirate Blend 🍷☠
Beach Blackberry 🏖️
Revolutionary Raspberry ( IT'S BACK! )
Surfside Strawberry ( NEW! ) 🍓
Don't forget if you're looking for Son of a Peach or Pinot Grigio, the KOA Kampgrounds in Virginia Beach may have some left!  Check them out!
We'll see you soon! ☀️🏖❤️🍷🥂🍓🍓