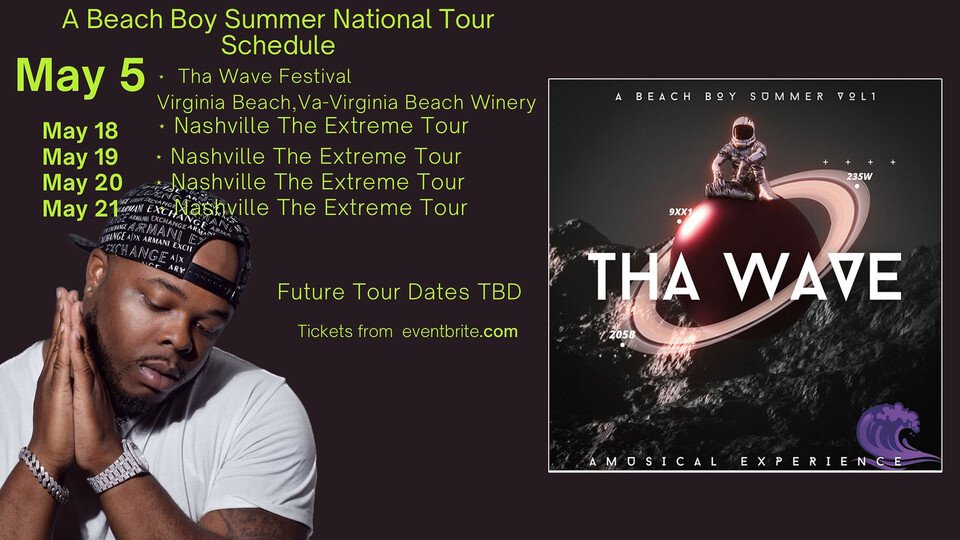 May 5, 2023: 9:00pm  -  May 6, 2023: 12:00am
The Virginia Beach Winery is very excited to announce Tha Wave will being kicking off his "A Beach Boy Summer National Tour" on Cinco de Mayo with Wave Fest here at our winery!

He has been a friend and supporter of our winery since we opened in 2017 and we're stoked to see him returning to Virginia Beach for this event!

Tickets for this event are only $30. Tickets must be purchased in advance and you must be 21 to enter the winery on this night.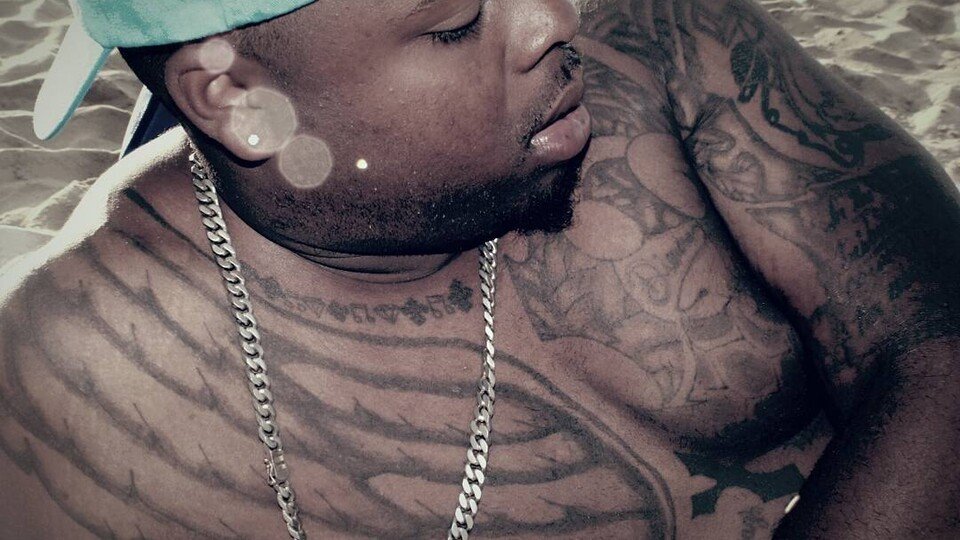 So you just put out a video for "Jesus Wept", we see you're at 20000 views in a week or so tell me a little more about that? Yea well it comes from my album, "A Beach Boy Summer", out now on all streaming platforms. The song is to basically create an awareness in a positive way to Black on Black violence while spitting bars and making music. Well we see that it's doing numbers and numbers don't lie, so can we be expecting any more music from you? Of course!!! I've Been hinting about my new album I've been working on called "Winter Is Coming", this will be my second album in a year so I'm working very hard. We loved the video, what block were you on and the obvious question is where did you get your arm security guard? I was on Ellis Street in Augusta right across from Maserati's Event Center and down the street from Soultry Sounds Ultra Lounge, my family's establishment. Well I feel that it is very important to have arm security guards if you were an entertainer or just African-American these days for your safety and just to be professional if we are going to call hip-hop a career now. I'm not mad because I feel like I am more of an influencer than any musician in the first place. Rest In Peace PNB Rock and TakeOff. what were your musical influences growing up, y0u seem pretty diverse? My backgrounds come from New Orleans,Cincinnati,Virginia Beach and Georgia, I Really don't stick to a genre. I'm very influenced by Pharrell Williams, Kanye West, Pusha T, No Malice, Timbaland and others who don't even necessarily do music. You seem pretty fashionable where do you get your fashion from? I've been around people who have shaped our culture so I put my scale from 0 to Ye, Ye being the antifascist. Are you signed to a record label? No,But the more I grow as an independent artist I realize that I don't need a lot of hands in my pockets. Just The Law of Economics. It makes more sense. You're pretty wise, we can't wait to see what you have planned for 2023.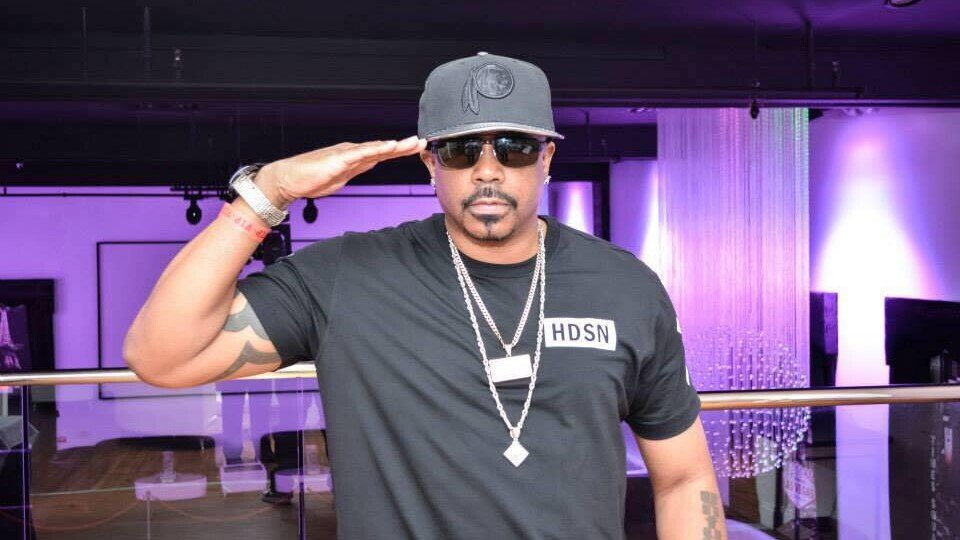 - PROFFESIONAL DJAY & HOST
- Exotic DVD producer / party promoter
- MIX CD & DVD KING ⭐️
DJ Joe Pro has over 20 years of DJ'ing experience, along with his talent for mixtapes and innovation in using exotic dancers as part of his brand.
Event Date
2023-05-05T21:00:00-04:00
End Date
2023-05-06T00:00:00-04:00