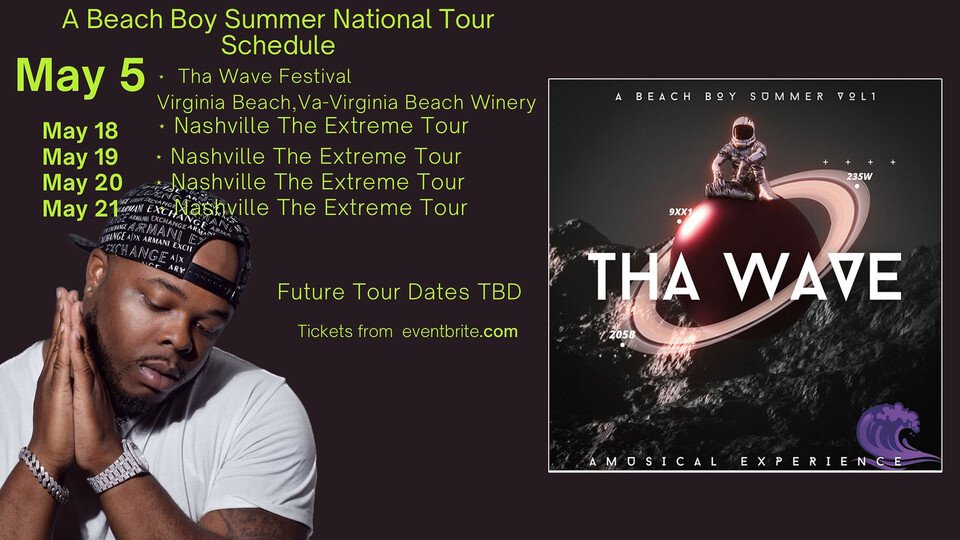 May 5, 2023: 9:00pm  -  May 6, 2023: 12:00am
The Virginia Beach Winery is very excited to announce Tha Wave will being kicking off his "A Beach Boy Summer National Tour" on Cinco de Mayo with Wave Fest here at our winery!

He has been a friend and supporter of our winery since we opened in 2017 and we're stoked to see him returning to Virginia Beach for this event!

Tickets for this event are only $30. Tickets must be purchased in advance and you must be 21 to enter the winery on this night.
Event Date
2023-05-05T21:00:00-04:00
End Date
2023-05-06T00:00:00-04:00