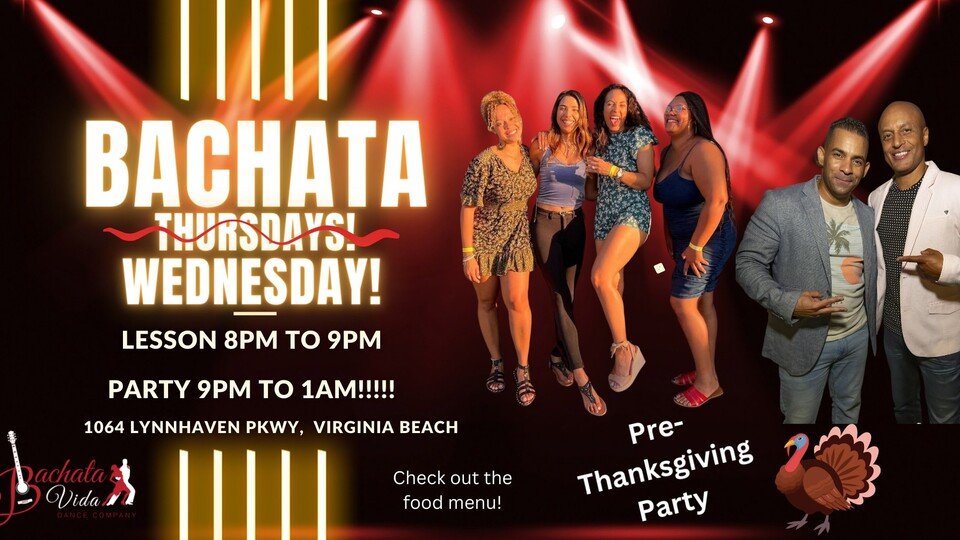 Nov 23, 2022: 8:00pm  -  Nov 24, 2022: 1:00am
Come celebrate a special Bachata Thursday on Wednesday!
Pre-Thanksgiving dance party until 1AM! Beginner dance lesson starts at 8pm until 9pm so invite your friends and family in town.
Come hungry because we have a special catering company (Warren's Girl Catering) coming in to give us a food tour of 6 different countries!
Jamaica - Jerk Chicken
America - Steak and Salmon Sliders
Philippines - Chicken Pancit
India - Jasmine Rice
Italy - Lasagna
Greece - Cheesecake cups
And of course, all the amazing wine from Virginia Beach Winery!
Bachata with a sprinkle of Salsa, Merengue and maybe more.
Let's Party!
Register online or at the door!

Tickets are $7/person ( $10 at the door ). You can signup at https://www.bachatavida.com/socials-events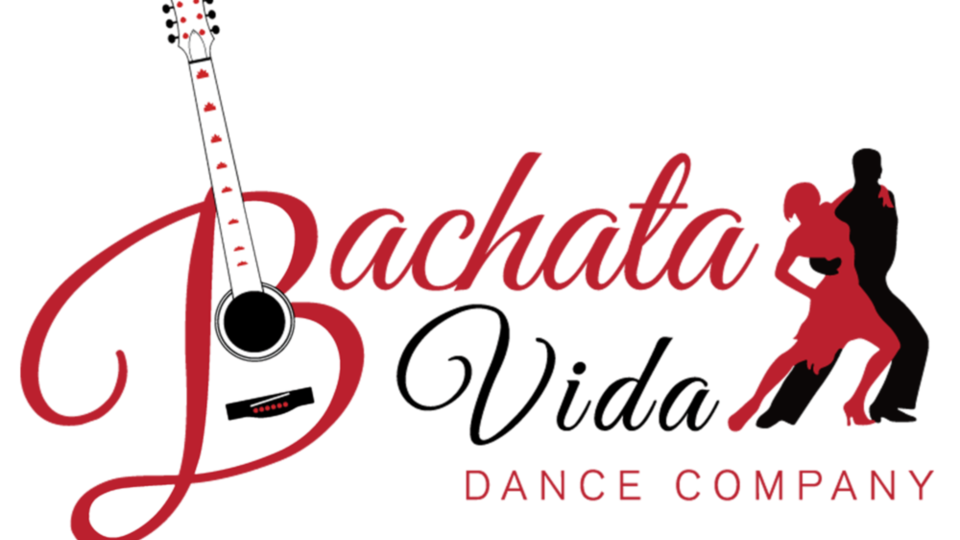 Offering quality dance classes, events and performances in Bachata and Salsa! Come dance with us because... Dance Makes Life Better!
Event Date
2022-11-23T20:00:00-05:00
End Date
2022-11-24T01:00:00-05:00