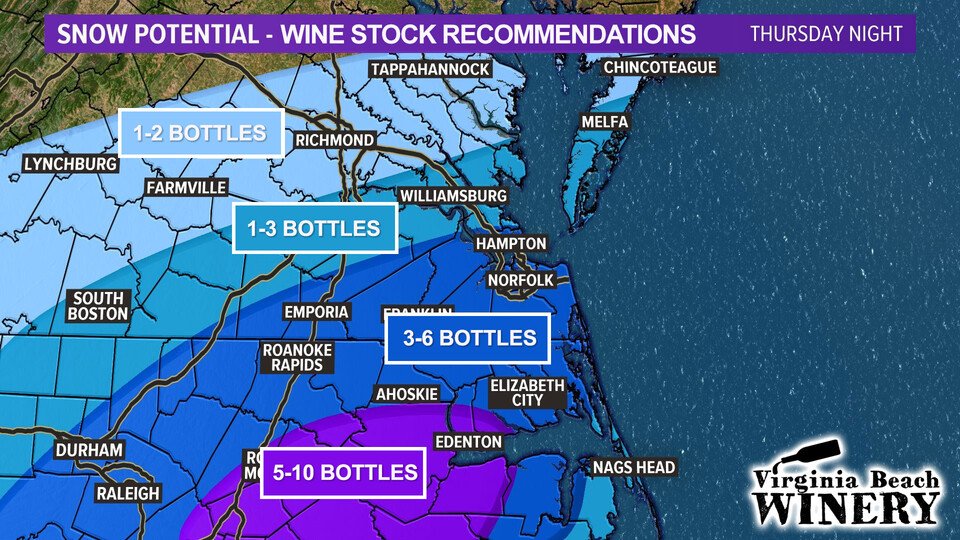 We updated the latest weather forecast to show recommended wine stock to weather the snow ?????❄️☃️

Maria will be at the Winery tonight ( February 20, 2020 ) from 3 - 6pm in case anyone wants to stop by and stock-up for the snow storm. ( Retail only ).

Stop by and grab some Winter Blues just in time for the snow!
Last modified
Thursday, February 20, 2020 - 13:11pm