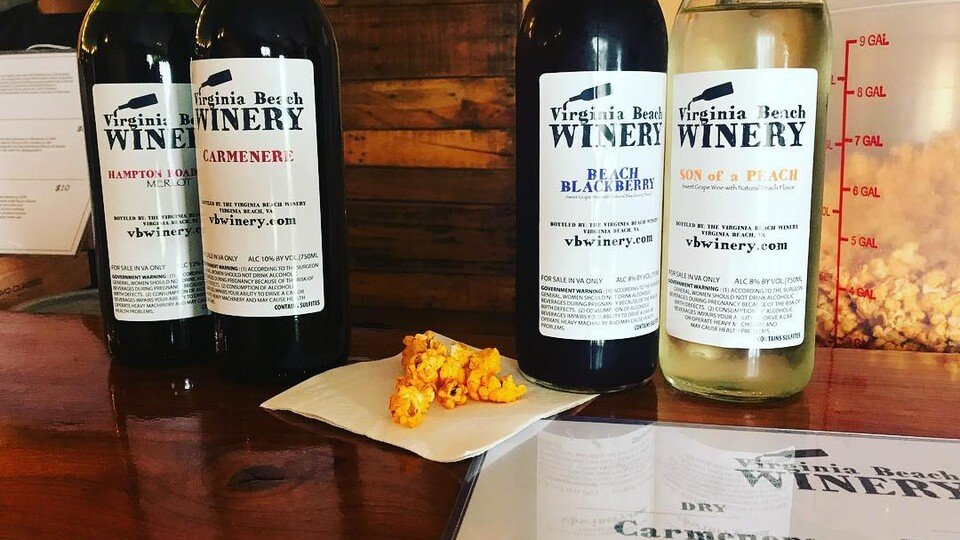 We have some great vendors including FREE Popcorn samples this Saturday, and we're excited to see you at the Winery!
Free wine tasting starts at noon!  Show up any time from noon - 6pm and try some wine and popcorn!
List of vendors: 
Sign up for our events on Facebook here ( https://www.facebook.com/pg/vbwinery/events/ ) or just stop by!
We have 6 wines to taste this week and you can taste them all!
Riesling ( NEW! ) ?
Carmenere ?
Pirate Blend ?☠
Hampton Roads Red - Merlot ?
Beach Blackberry ?️
Surfside Strawberry ( NEW! ) ?
Our delicious Pirate Blend could make an appearance as well!
Don't forget if you're looking for Son of a Peach or Pinot Grigio, the KOA Kampgrounds in Virginia Beach may have some left!  Check them out!
We'll see you soon! ☀️?❤️???? 
Last modified
Friday, June 15, 2018 - 14:00pm