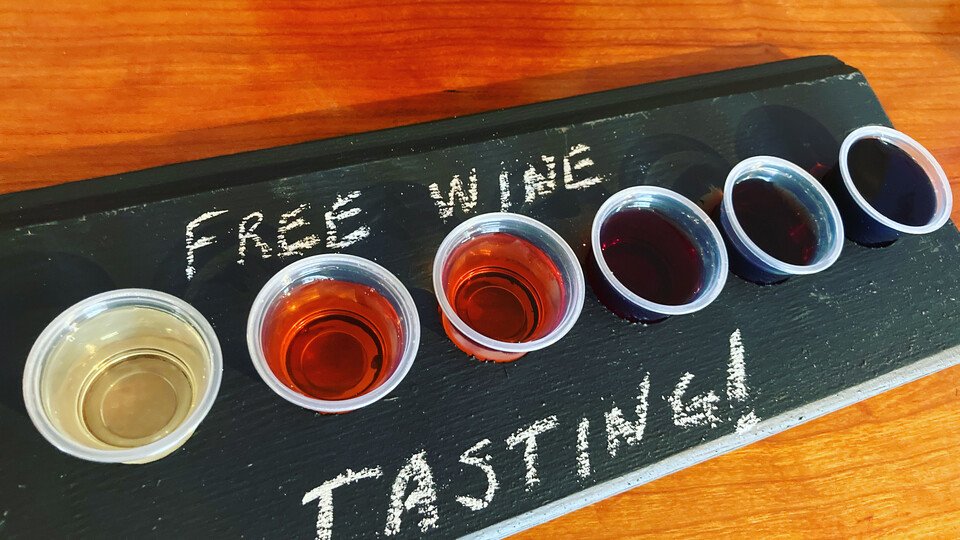 Phase 2 of re-opening has begun which means we can start doing our FREE wine tasting again! We'll be here every Friday from 5 to 9pm, Saturday from noon to 6pm and Sunday from noon to 4pm!

Wine tasting will be on a first come first serve basis. Due to the social distancing requirements and the fact that our shop is pretty small, we'll be limited to around 12 people in the shop at a time ( including our staff ). Please be patient with us, especially if you have a larger group ( 6 or more ) as there may be some time in-between tastings to transition your group in. We're going to investigate doing reservations for larger groups too, but not this first weekend.

We're very excited to see you all! This is new territory for us and we'll be doing our best ( and may falter at times ) to provide you with a great experience while still following the requirements from the government.

Thank you all for your support through this and for coming out to see us. Let's all have fun and drink delicious wine!

As always, you can still schedule free delivery and pickups at https://store.vbwinery.com!
Last modified
Thursday, July 16, 2020 - 11:48am