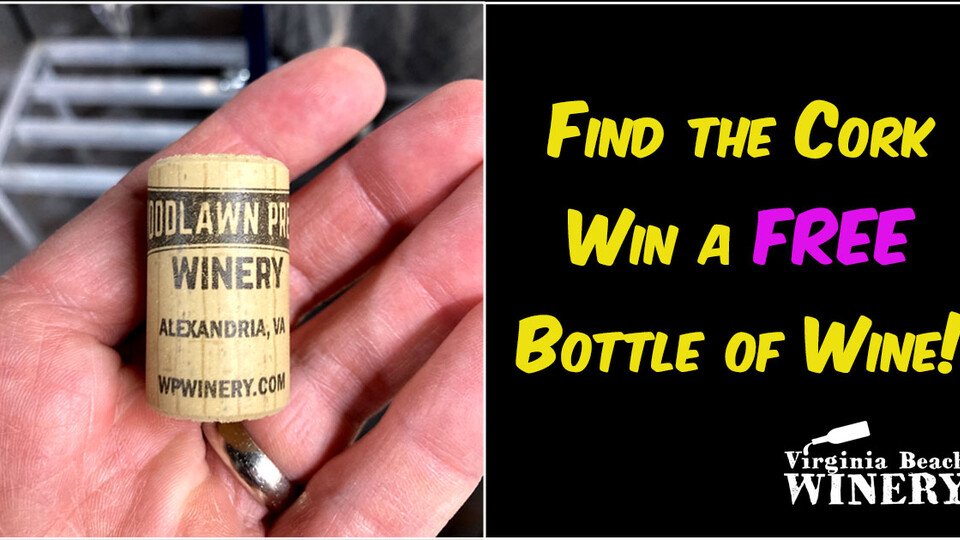 In the spirit of Willy Wonka, we've hidden this Woodlawn Press Winery cork in one of our many bottles of wine.
If you find this special cork in one of your bottles you purchase, you'll get a FREE bottle of wine!
Stop by the Virginia Beach Winery and find the Golden Ticket ( or cork ) today! ??✨
Order online at https://store.vbwinery.com!
Last modified
Friday, March 17, 2023 - 18:42pm