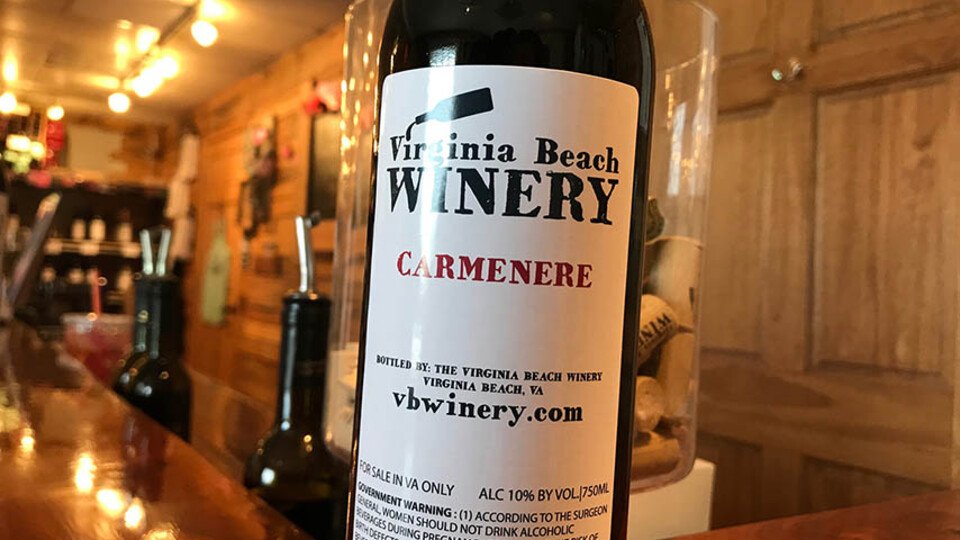 Grape Profile
Carménère is one of our favorite red wines and the flagship of our red selection at the Virginia Beach Winery.
This delicious red wine is made from the Carménère grape, one of the original 6 Bordeaux grapes
which was thought to be lost for nearly 100 years after the phylloxera epidemic in France.
It has been brought back to life in the vineyards of Chile!
This grape produces a well balanced, medium bodied deep red wine with cherry & fruit notes on the nose and a dry spicy / earthy finish.

Great Pairings
Our Carménère pairs well with steak and red meats, cigars, and of course chocolate.
It's also a great sipping wine, which we especially enjoy on those cold nights by the fire place, or around a bonfire.
Taste it this weekend!
We get excited when we talk about the Carménère because it's such an incredible grape and a wine fit for a Queen!
Stop by the Virginia Beach Winery and give it try!
Order online at https://store.vbwinery.com/product/carm-n-re/1?cs=true
Last modified
Wednesday, December 2, 2020 - 14:15pm