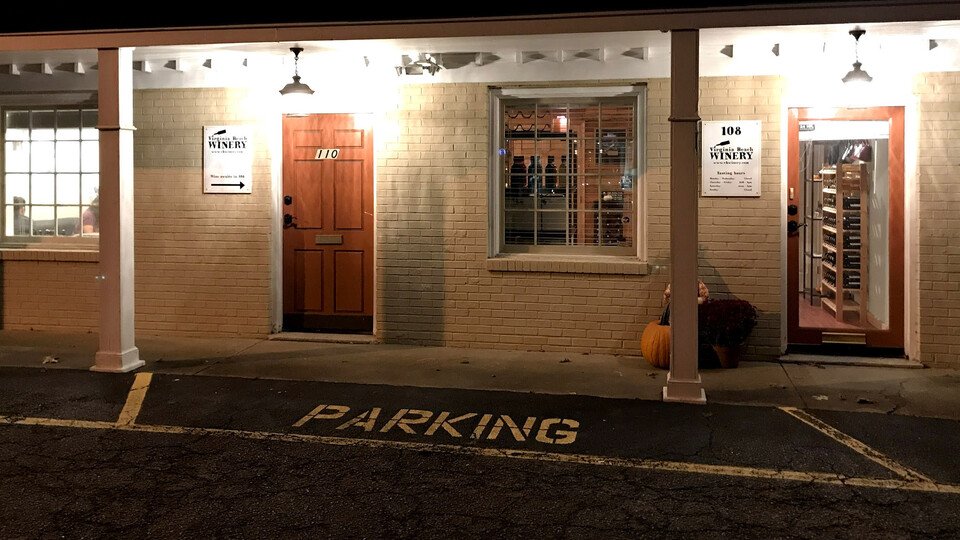 It's a cool afternoon in October.

Clouds fill the sky and a light rain begins to fall as the sun sets.
As you walk along the sidewalk, your feet quietly crunch on a shallow layer of leaves which have fallen and been carried by the wind from nearby.

Approaching the entrance to your destination, you can hear the sounds of laughter and light music playing.
You gently open the door and enter.
Inside, your friends and neighbors are dressed for the holidays and holding glasses of wine.
They are seated around a beautiful wooden bar with an intricate pallet wall in the background.
Atop the bar you see some of your favorite seasonal wines with flavors of apple, cranberry, and blueberry.
The mood is light and warm, and you feel welcome.
Everyone cheers and raises their glasses as they see you enter the room.
A kind face behind the bar asks what you'd like to drink.
Welcome home, friend.
Last modified
Tuesday, October 22, 2019 - 11:58am