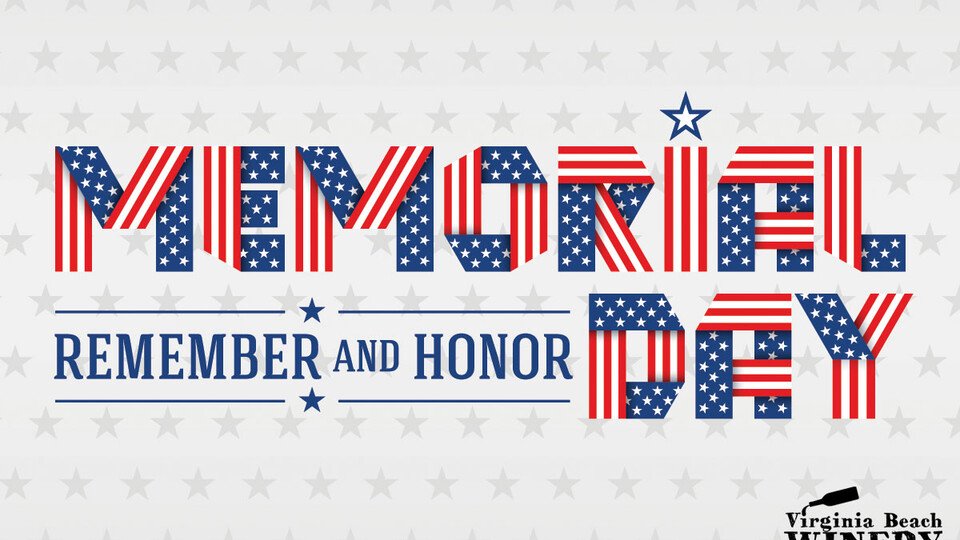 On this ?? Memorial Day Weekend ??, we offer our most sincere thank you to the families of those who have given their lives to keep us free in this country.
We greatly appreciate the sacrifice our service members have made and continue to make, and as our thanks to all active military, veterans, and first responders, we always offer 10% off at the winery.
Wine tasting is free, so stop by this weekend, have a taste, and stock up for the summer!
Tasting hours: 
We have 6 wines to taste this week and you can taste them all!
Pinot Grigio ? ( a small batch is back for the weekend! )
Carménère ? - Read More
Merlot?
Moscato ? is back!
Beach Blackberry ?
Revolutionary Raspberry ???
S️️on of a Peach ??
See you all at the Virginia Beach Winery for free wine tasting this weekend! ??☀️?❤️??
Last modified
Thursday, May 24, 2018 - 12:42pm