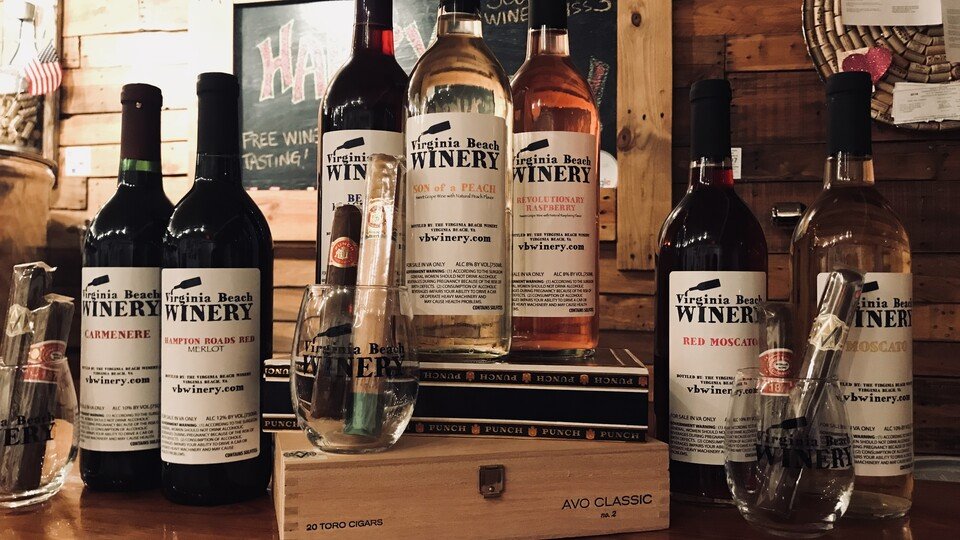 It's looking like a rainy week, but that's not going to stop us!  Free wine tasting for the weekend kicks off today at 4:30pm!
Come check out our delicious selection of wines and cigars!
As always, wine tasting is free, so stop by and have a taste!
Tasting hours: 
We have 6 wines to taste this week and you can taste them all!
Carménère ? - Read More
Merlot ( it's back! ) ?
Moscato ? is back!
Beach Blackberry ?
Revolutionary Raspberry ???
S️️on of a Peach ??
We also have 1 lonely bottle of Red Moscato left for sale.  Better come grab it today!
See you all at the Virginia Beach Winery for free wine tasting this weekend! ☀️?❤️??
Last modified
Thursday, May 17, 2018 - 11:03am