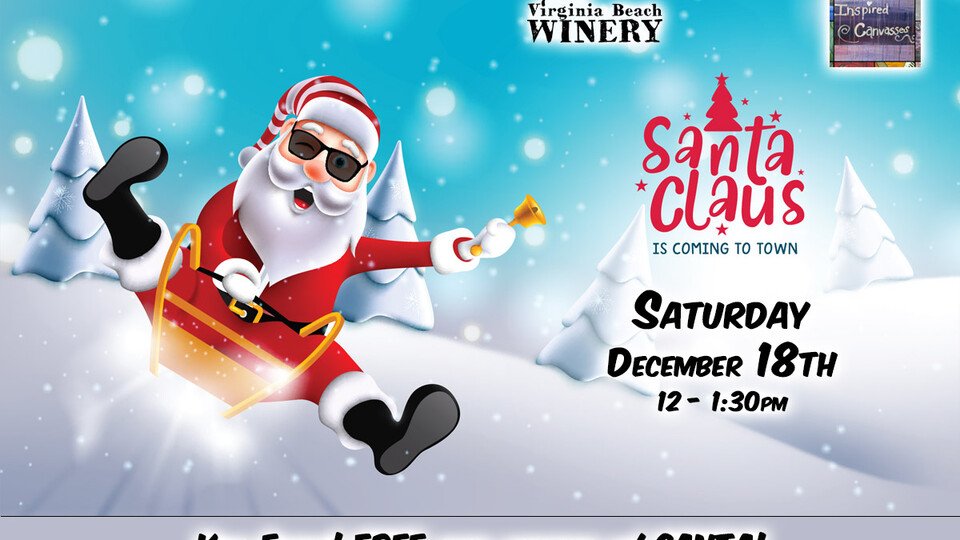 Coming the next two Saturdays ( Dec. 11th & 18th ), Emma with Inspired Canvasses will be joining us for Brush & Brunch and she's bringing a special guest!
This is a free event ( Tips are always welcome too )! We'll have Rock Painting & Santa all the way from the North Pole, the big guy himself, Santa will be joining us!
Stop by the Virginia Beach Winery this weekend! ❤??
Last modified
Monday, December 13, 2021 - 18:57pm