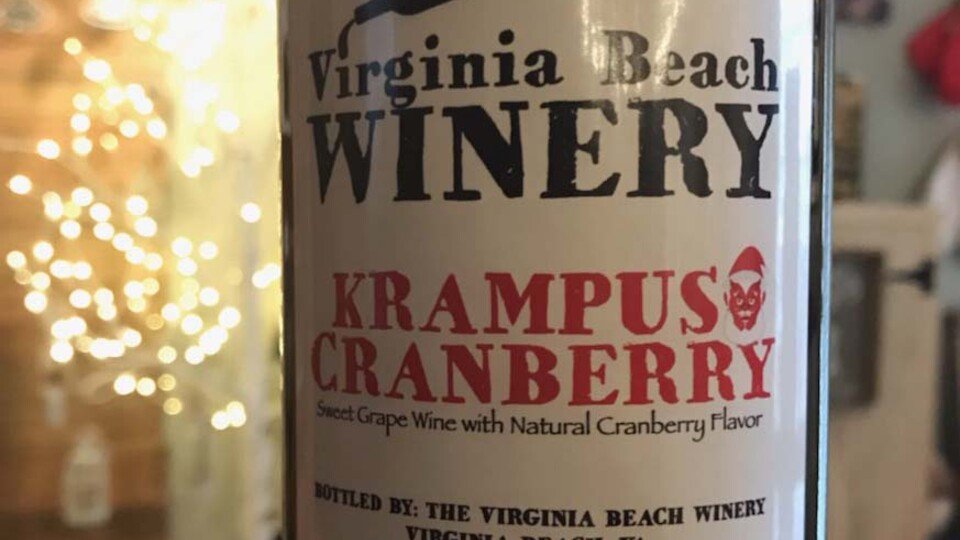 You probably know the story of Christmas and Santa Claus, but do you know the story of the Krampus?
It is said that during the Christmas season, on the eve of December 5th, the terrifying horned beast known as the Krampus will visit homes and businesses.  He will sneak in the dark and appear out of the shadows to punish misbehaving children and naughty adults.
If however you offer the Krampus a tribute of Kranichbeere ( German for cranberries ) and red wine he will forgive your misdeeds, vanishing until his return in the year to come.
During this Christmas season, ask yourself this one question, have you been good or naughty this year?
Stop by the Virginia Beach Winery and try our new Krampus Cranberry just in case the Krampus pays you a visit this year.
Last modified
Thursday, November 15, 2018 - 12:51pm