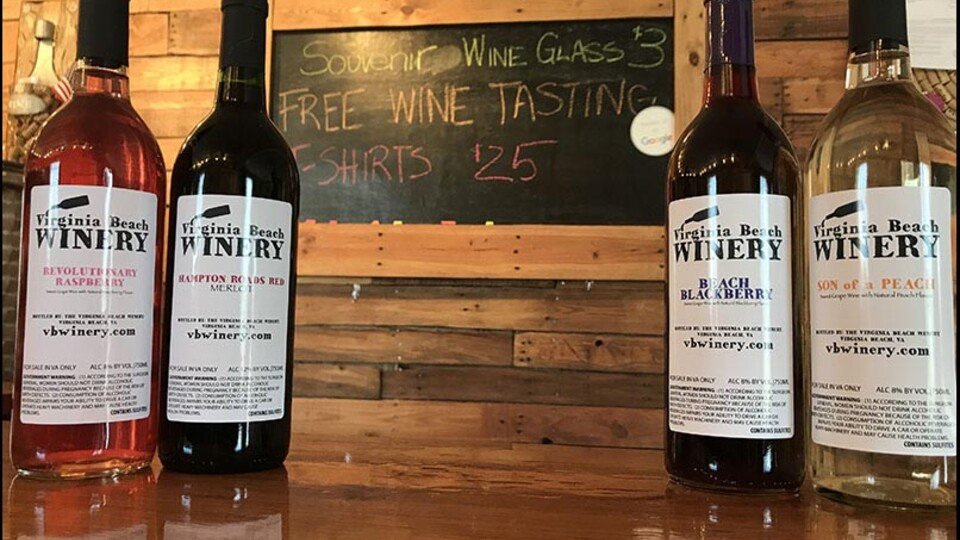 Happy Sunday everyone!
We're looking forward to seeing you at the Virginia Beach Winery today for our first Free Wine Tasting Sunday hours!  We'll be here serving wine from noon - 4pm.
Come on by and taste some delicious wine!
Here's what we have for today:
Merlot ?
Beach Blackberry
Revolutionary Raspberry
Son of a Peach ? 
We're sold out of everything else, but we'll have more of our reds next month!
We're excited to see you all at the winery today!
Last modified
Monday, March 19, 2018 - 23:07pm