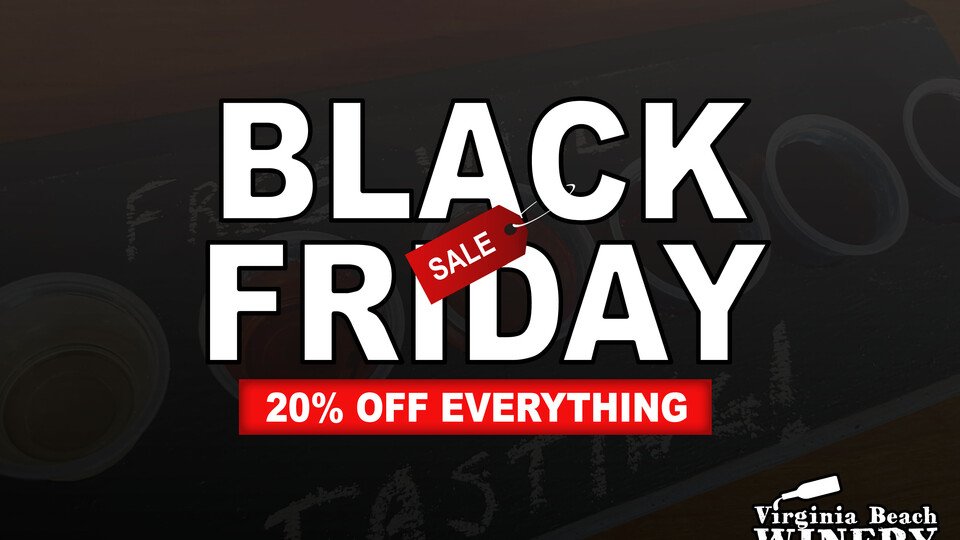 Happy Thanksgiving everyone!
Tomorrow for Black Friday and for Small Business Saturday we're offering 20% off ( usually our Family & Friends discount ) to all customers on everything in the store!

We'll be open from noon to 9pm tomorrow and noon to 6pm on Saturday with our free wine tasting the whole time each day. Reservations are optional ( although highly recommended ) at https://squareup.com/appointments/book/pqwvss1g6bl32s/2X0SVFV4525JY/services
You can also use BLACK-FRIDAY-2020 for orders online at https://store.vbwinery.com!
Last modified
Thursday, November 26, 2020 - 11:38am