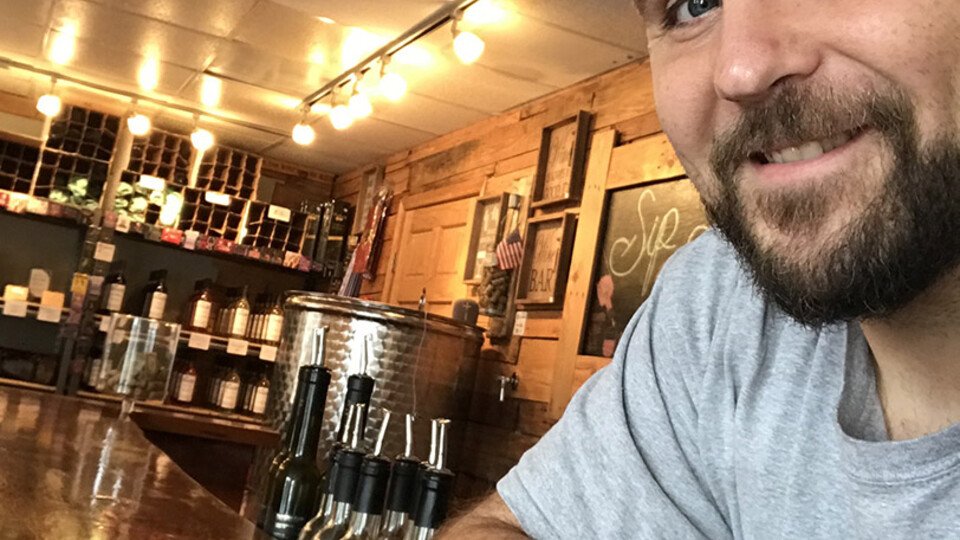 We're having another SWEET weekend!  Come check out our Free wine tasting and Free olive oil & balsamic vinegar samples from Laconiko ( some of the world's best ) every weekend from Thursday to Sunday!
This weekend Lynne Riner will be joining us again on Saturday ( August 4th ) with some great Mary Kay products and her Wheel of Makeup Destiny ( I may have made that name up ).
Here's a list of our events for the weekend:
We have 6 wines to taste this week and you can taste them all!
Moscato ?
Red Moscato ?
Beach Blackberry ?
Revolutionary Raspberry ???
S️️on of a Peach ??
Coastal Cherry ( NEW! ) ?
Don't forget if you're looking for some of our other wines, the KOA Kampgrounds in Virginia Beach may have some left!  Check them out!
It's going to be a great weekend!  Come on by!
Last modified
Friday, August 3, 2018 - 17:59pm